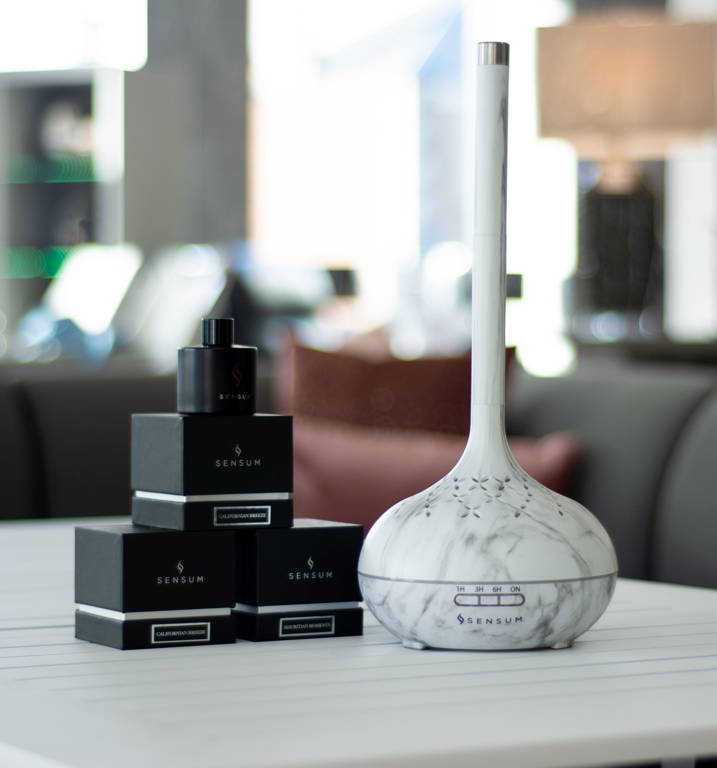 Introducing the brand new 2021 version of the Sensum Diffuser - available to order now - the perfect gift for Christmas.

Our diffusers are specially designed to work perfectly with our very own range of luxury fragrance oils.

Some key features in the new 2021 model of Sensum:

Diffuser tank is 25% larger.

New noise reduction technology to create the perfect ambience noise experience from the diffuser.

Available in 2 new styles - Storm and Titanium.

New high definition LED lighting technology.
Allowing you to tailor your home fragrance experience, our Sensum diffusers can be programmed to release your chosen scent in different settings.
You can release the mist in a slow or fast option.